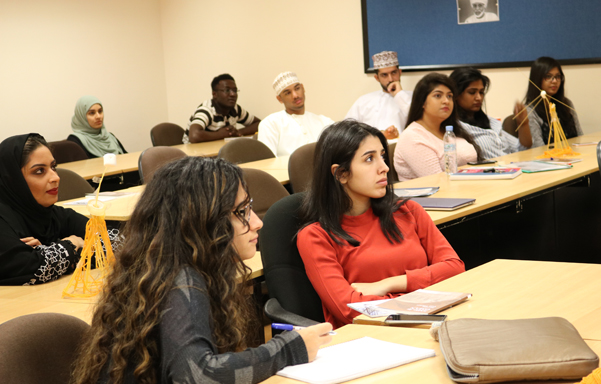 Entrepreneurial
Campus
integrated development of an Entrepreneurial culture on campuses. The Entrepreneurial Campus is a program run and initiated by SMEF on the campuses of selected colleges, in cooperation with the Ministry of Higher Education.
The program is an integrated initiative designed to develop a culture of entrepreneurship across the campus. The program is run entirely at the cost of the SME Development Fund and will seek to fit into existing initiatives on each college's campus.
The broad frame work of the program comprises the following:
Introductory
Module
Comprising a mandatory 4 to 8 hour workshop, based on videos of young entrepreneurs, entrepreneurship exercise and a final 'case' presentation by students.
A number of options for structuring the program are available to suit every college.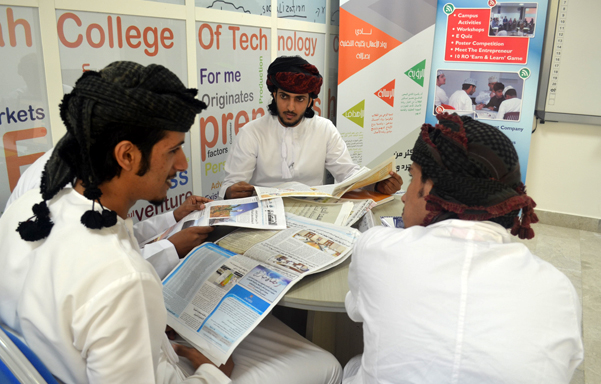 "Al Namaa"
Entrepreneurship Society / Club
The club would seek to create and sustain awareness, interest and participation in entrepreneurship activities across the campus.
Typical activities would be guest lectures, entrepreneurship games, entrepreneurship contests, visits to and by entrepreneurs. The overall activity of the club would be jointly monitored by the college faculty and the SME Fund training coordinator. The day to day affairs of the club would be managed by the students themselves with a view to giving them experience in management and administration.